Are you looking for the good quality prefab and/or passive house in Ukraine for a reasonable price? You are at the right place! We provide great value for money for prefabricated houses in Ukraine!
What materials do we use for prefabricated houses?
We use CE certified building materials that are mainly produced in Ukraine by the well-known global companies. Our walls, intermediate floors and roofs consist of:
С24 contsruction wood for studs and beams (KVH (www.kvh.eu) on request).
Strong Drywall Titan by Knauf (its local Ukrainian analog for Knauf Diamant)
OSB by Egger or Kronospan
Mineral wool by Paroc inside walls
Passive house certified energy efficient windows with energy efficient glass will be installed. Usually it's Aluplast windows with glass by Glastroesch
Exterior insulation Neopor by BASF or mineral wool Paroc
Baumit reinforcement mortar for protecting Neopor
We can also install electric shutter system on windows
House designs we use for prefab houses
Our company is a partner of international architect studio Z500 - you can choose a house plan for your like on their website
You can send your own house design.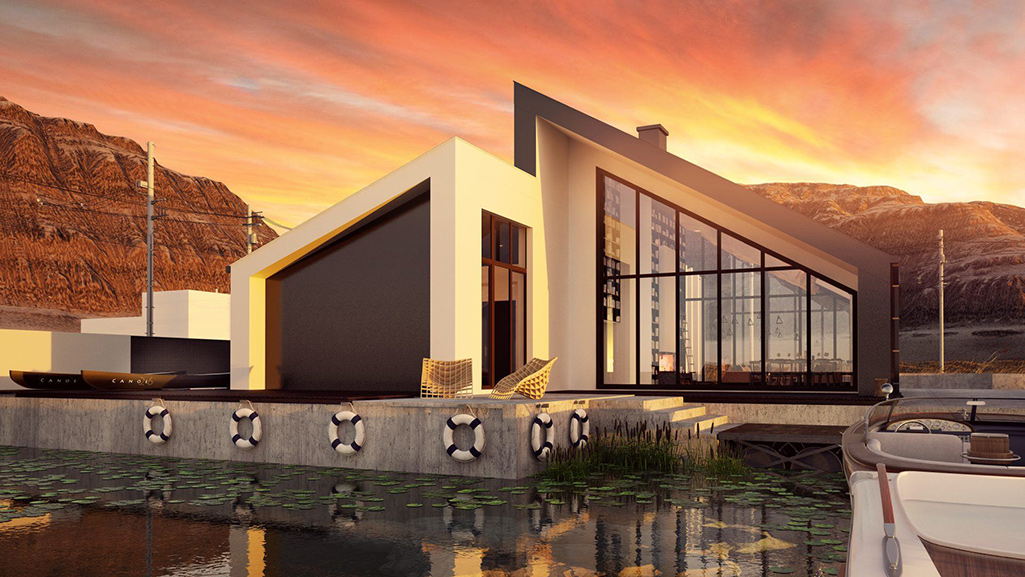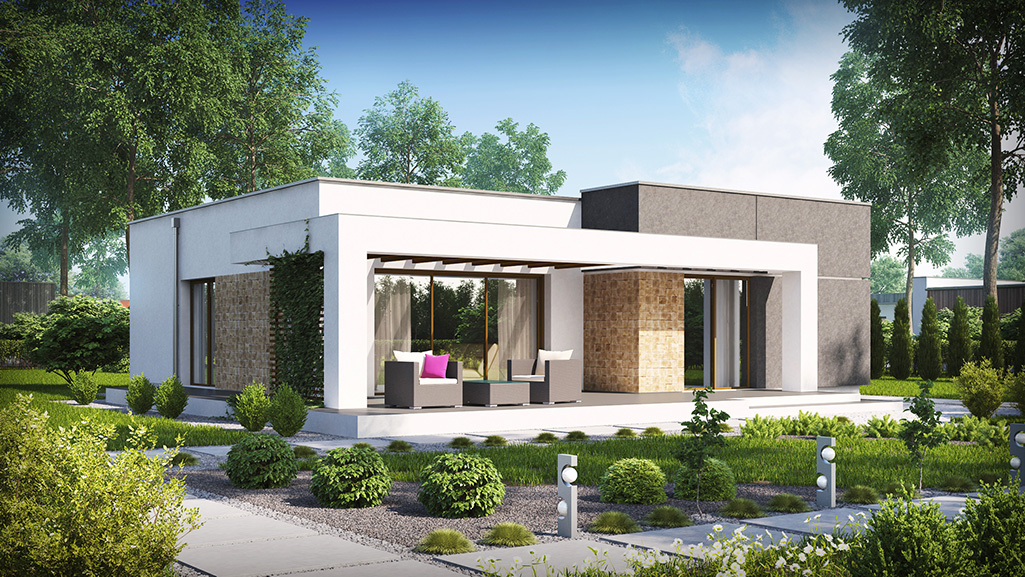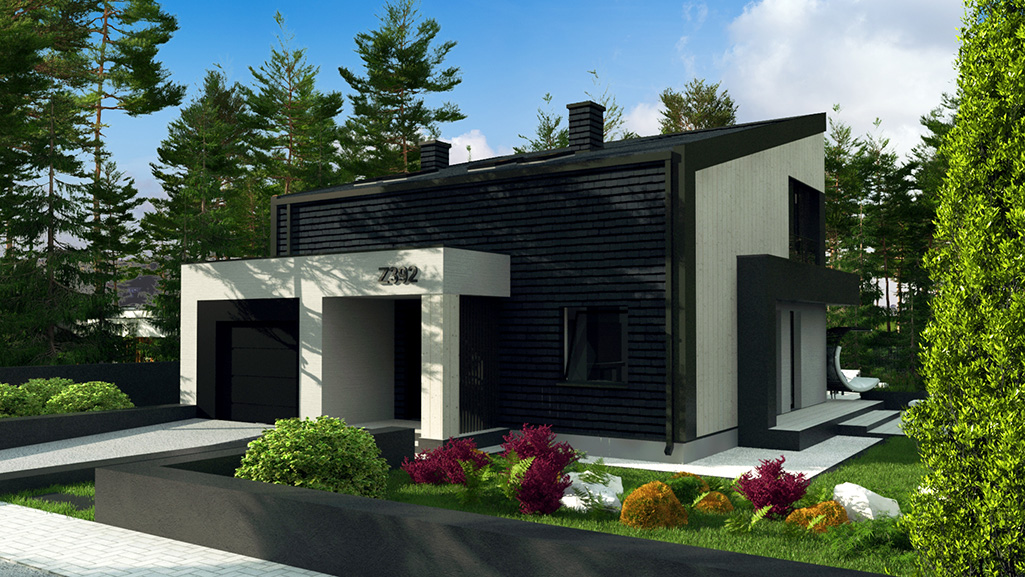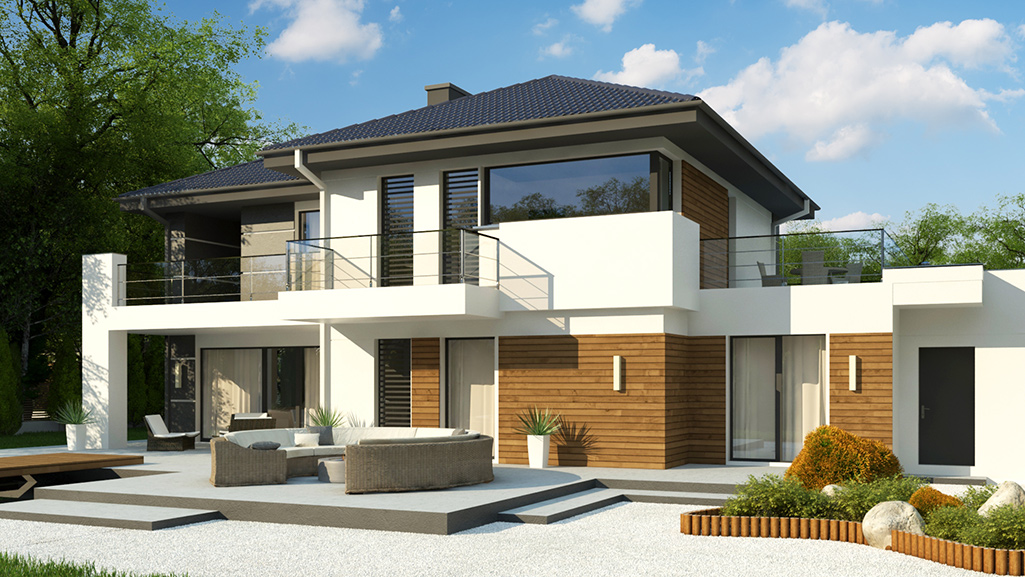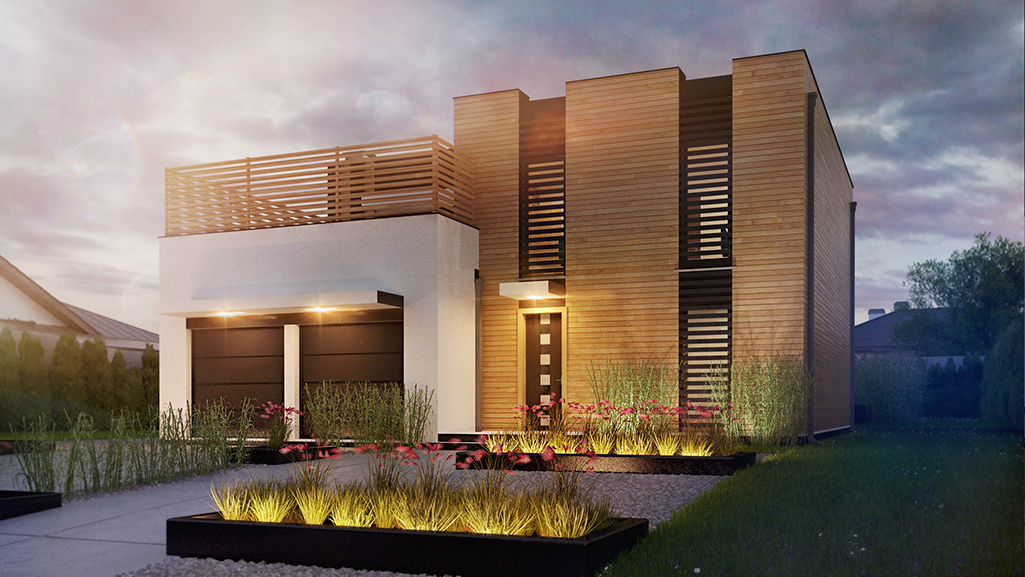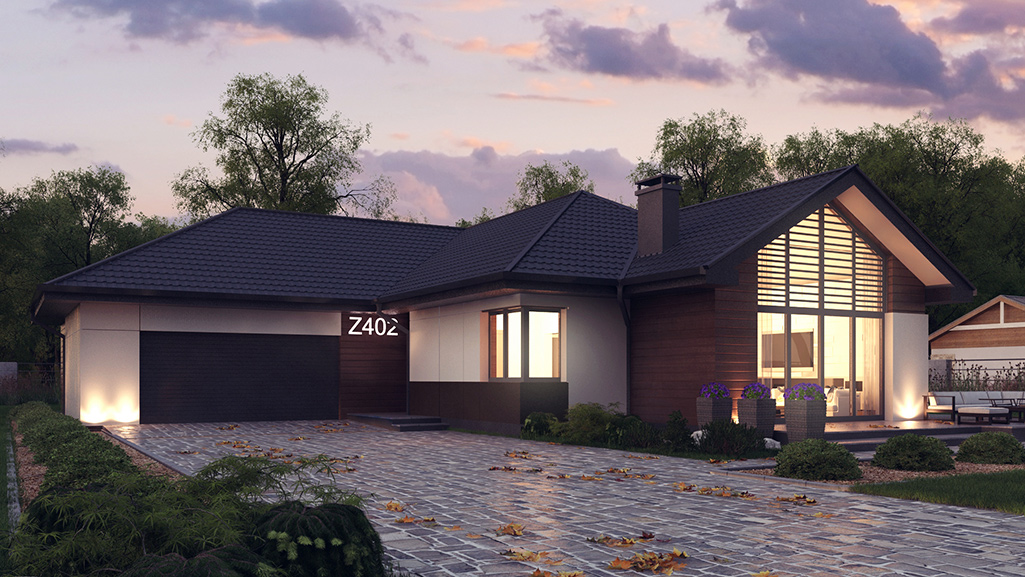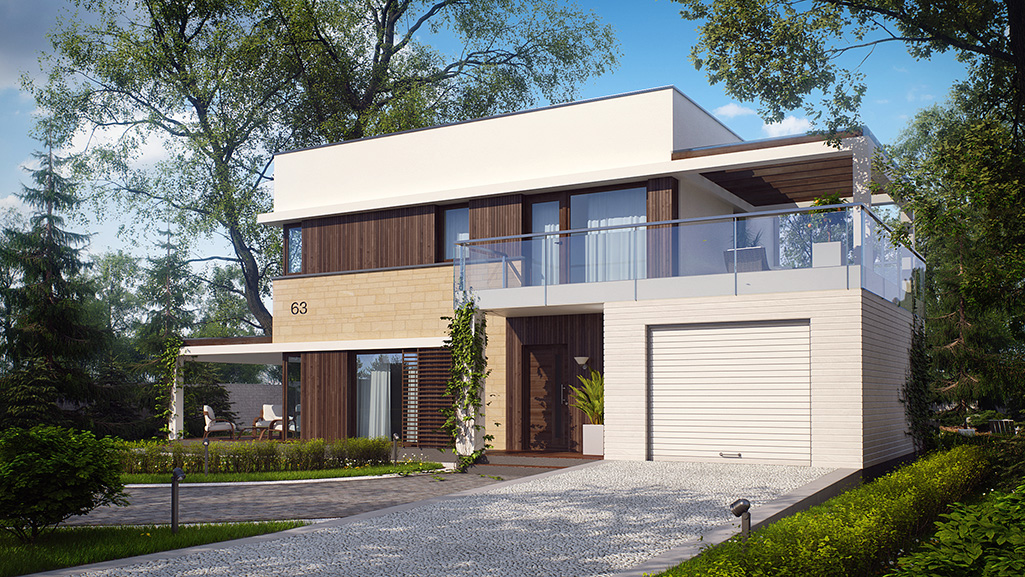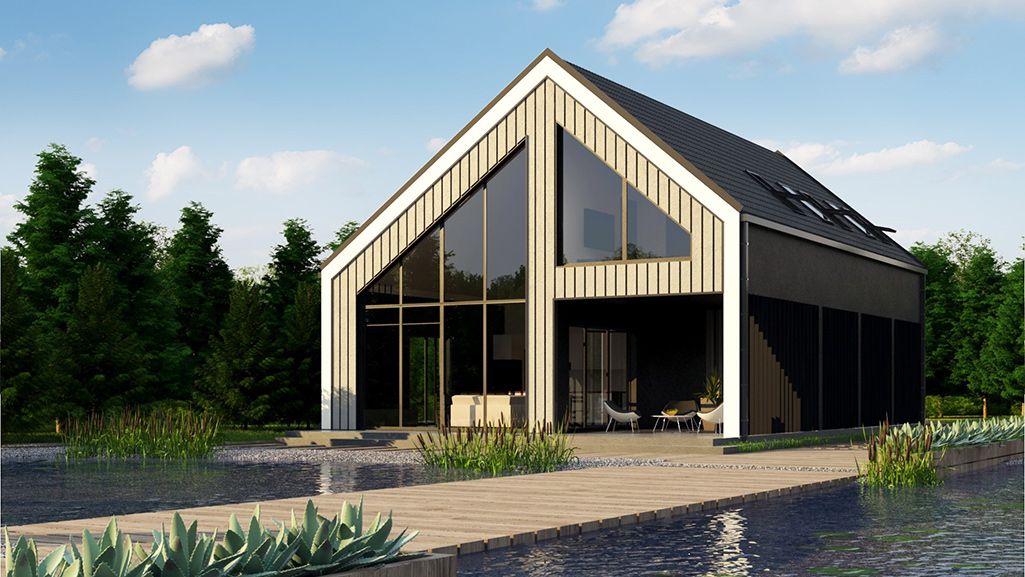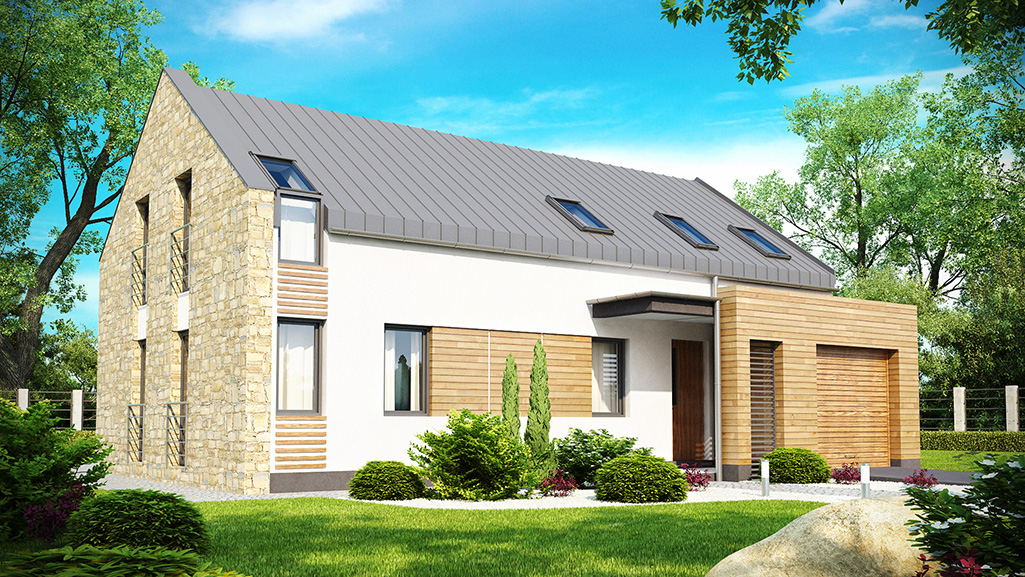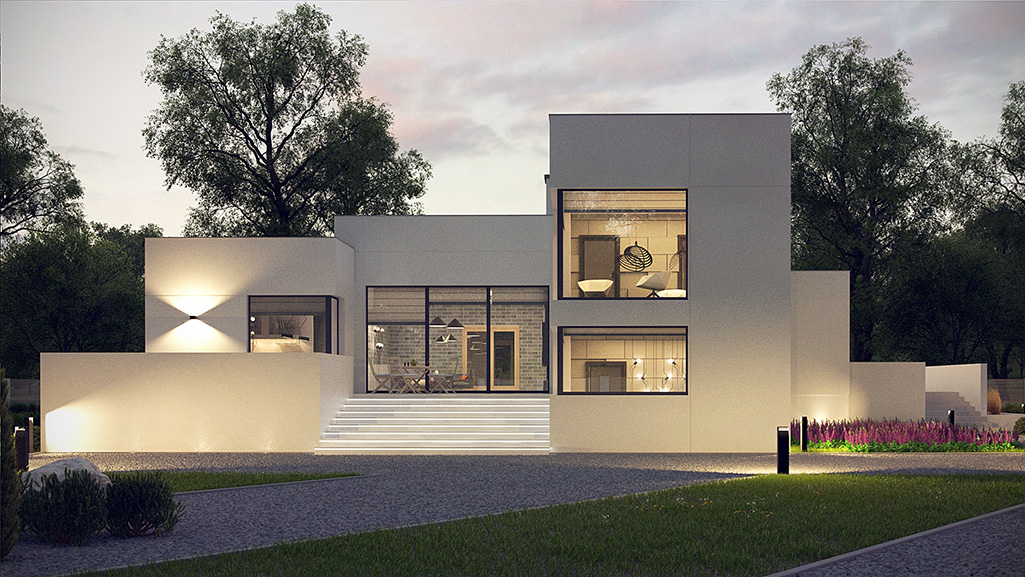 House kit we manufacture
Exterior walls with excellent U value (0.1-0.2 W/C*m2 depending on your requests)
Interior walls with excellent sound absorption
Intermediate floors with excellent sound absorption
Roofs with excellent U value (0.1-0.2 W/C*m2 depending on your requests)
pitched roof
flat roofs
trusses
Do you want to see what we have already built?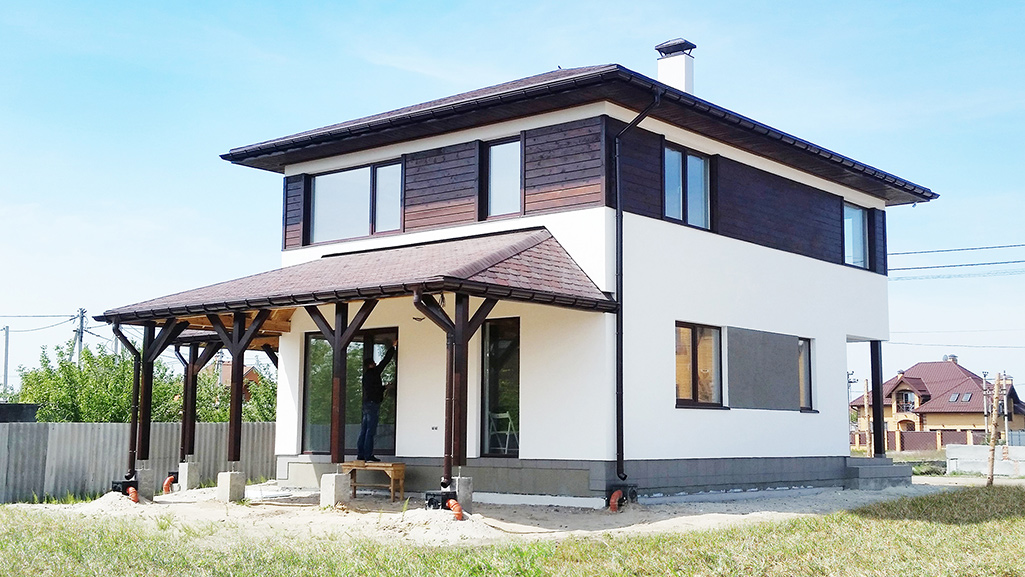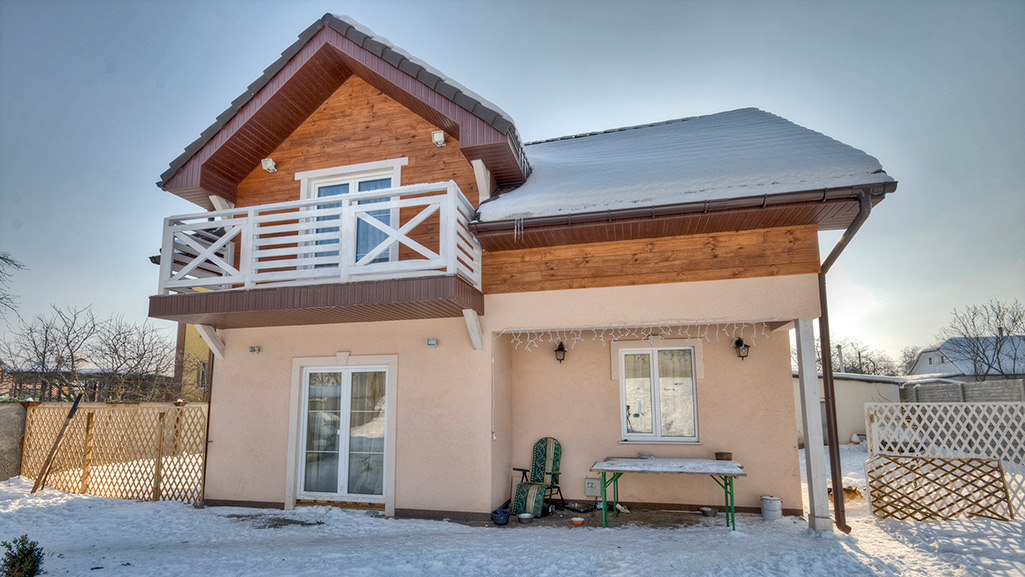 Feedback from the house owner Lyon, France
Passive house approach in designing
and manufacturing of our houses
The designers we work with are certified by Passive House Institute from Darmstadt; they will design your new prefab house using rules and approach of Passive house designing. Thus, you with the improved indoor climate (temperature, CO2, humidity) as well as dramatically decreased monthly bills for the heating and air conditioning vs traditional houses.
Our companyis the first one in cottage building industry, who obtain in Ukraine Passive housedesigning certificate.
Why our price for prefabricated houses is
lower than EU prices?
The main reason - Avarage salary in Ukraine is the lowest in Europe while workforce is pretty qualified.
Timber for wood frame in Ukraine costs less than in EU
Other materials also costs less than in EU
How to cooperate with us:
Outside Ukraine we usually build our houses in cooperation with local construction companies and architects.
We prepare and confirm with you and your architect our architectural, electric and installation drawings. All local construction requirements of your country should be followed in your future house and this is responsibility of your architect to ensure it.
Our civil engineer will provide your architect with info about load-bearing walls of the basement.
Your architect will do necessary documentation for the local authorities. The architect with his team will do drawings for the basement. These drawings must be agreed with our civil engineer.
After that local construction company will do the basement for your house.
At our factory in Kiev we will produce walls, intermediate floors, roof panels.
Then we send the prefab house to you.
From two to four people may come to your country to help installing your house for additional cost.
Then your local building company will finish your house after installation.

roof tiles,
finish facade,
electricity and HVAC. It's especially better to do with local companies due to maintenance and warranty in future.
interior finish (tiles, painting, floor coverings, doors, etc.)