Profitable offer of Prefab houses from Ukraine
for construction and development companies
We produce, deliver and install prefab houses in EU according to your requirements from CE certified materials and C24 KVH wood for a reasonable price.
In the result you will have installed house with insulated shell (installed roof tiles, installed windows, finished facade - plaster or wood siding) and installed plasterboard on walls inside house.
House desings we use
Most often we work with projects that our clients send us.
Also you can choose a project for your like on our partner`s website - international architect studio Z500.
Houses less than 130 m2 we build at least in a quantity of 2.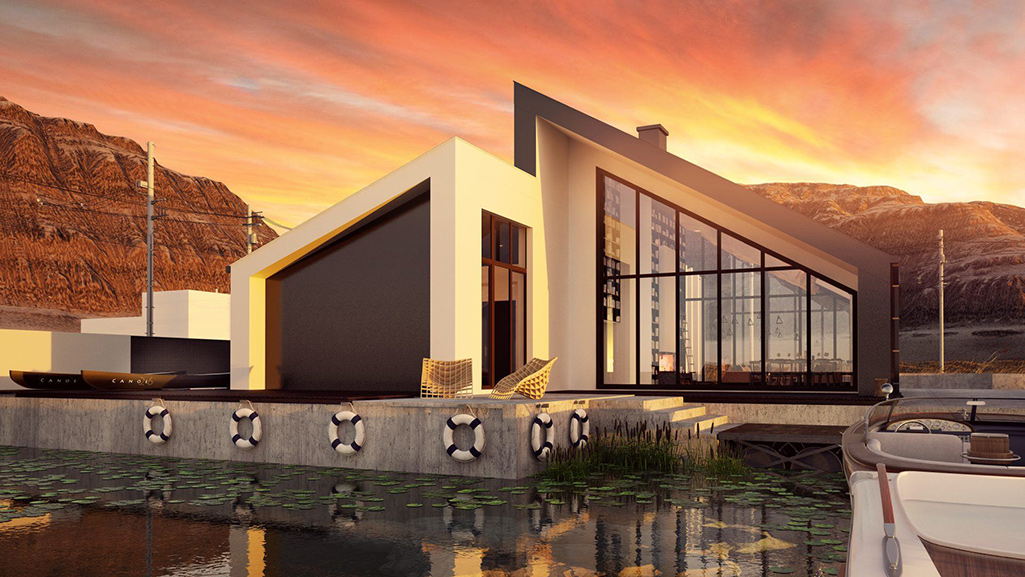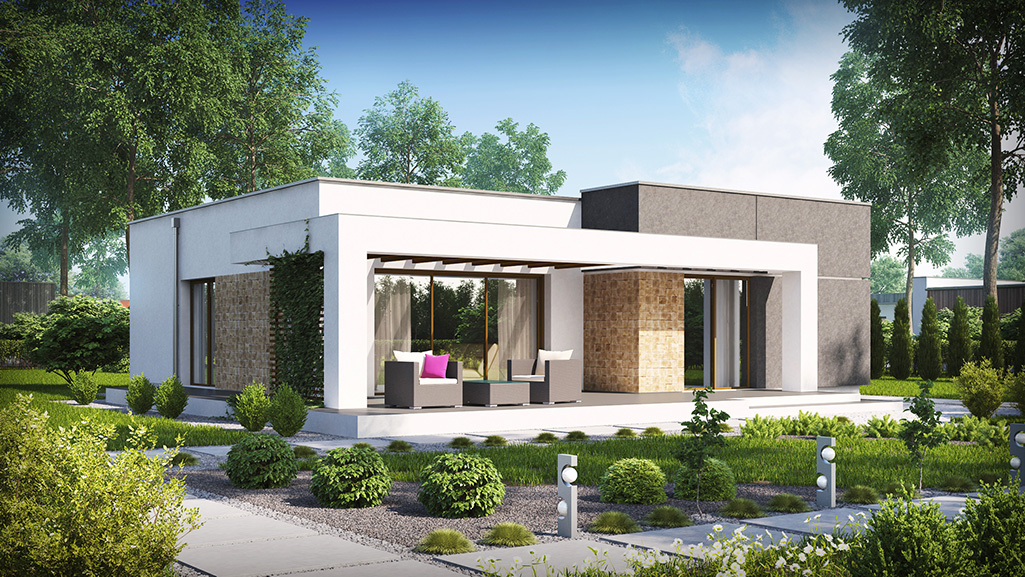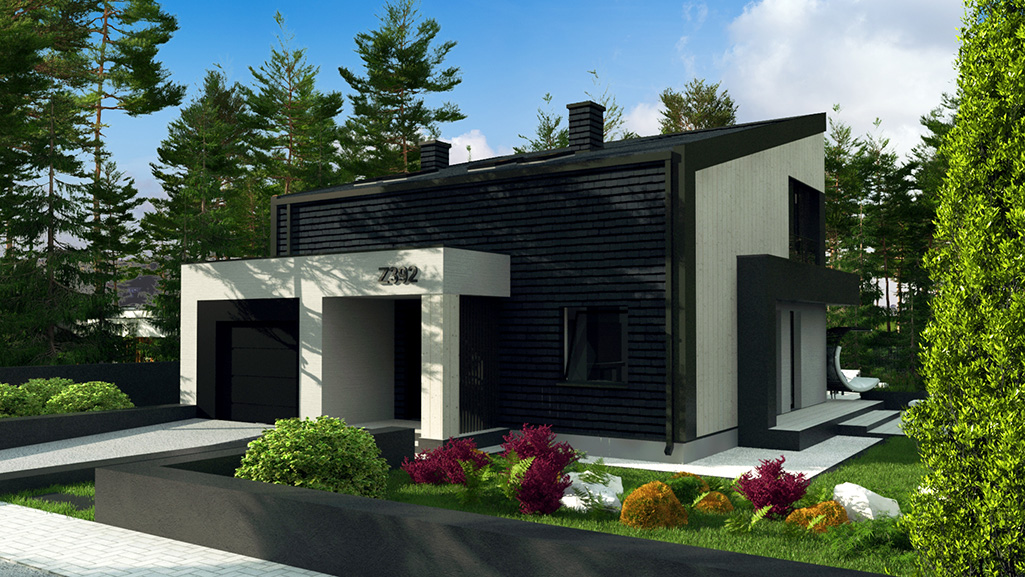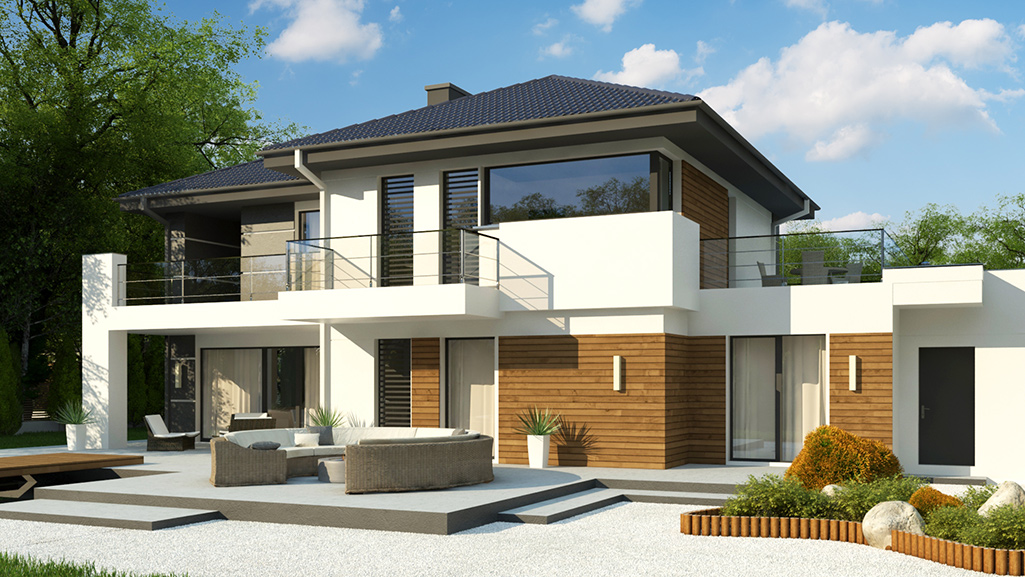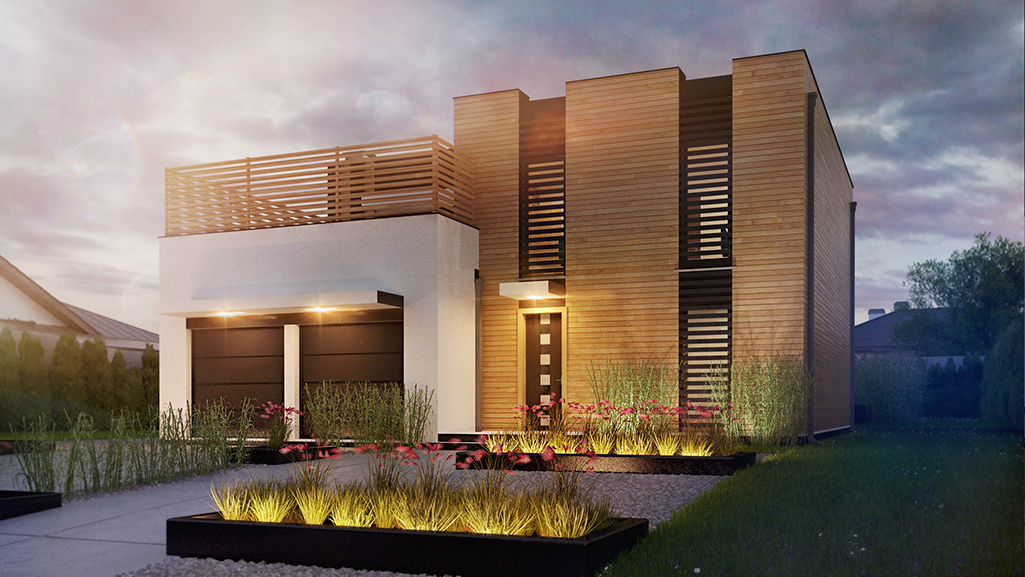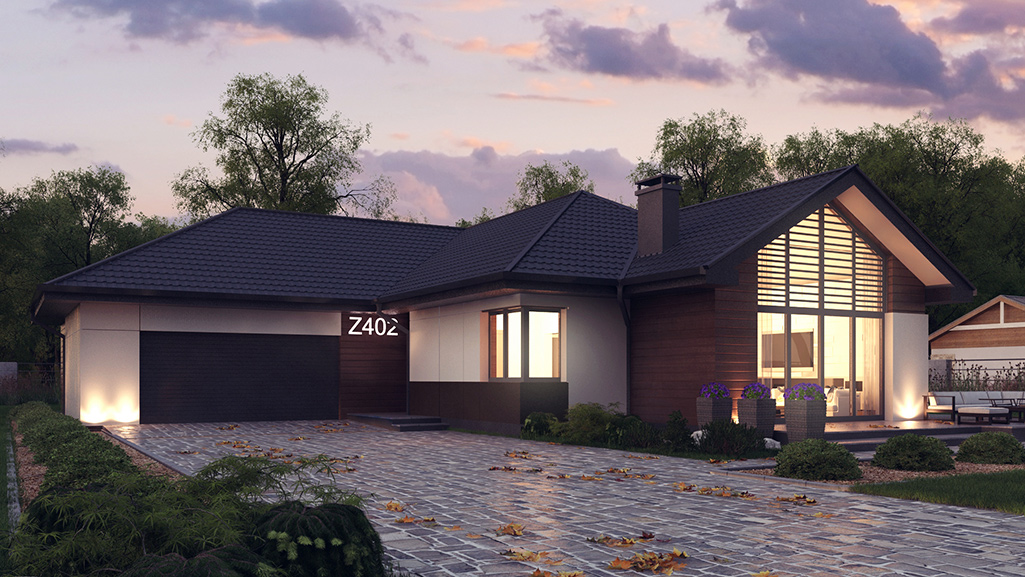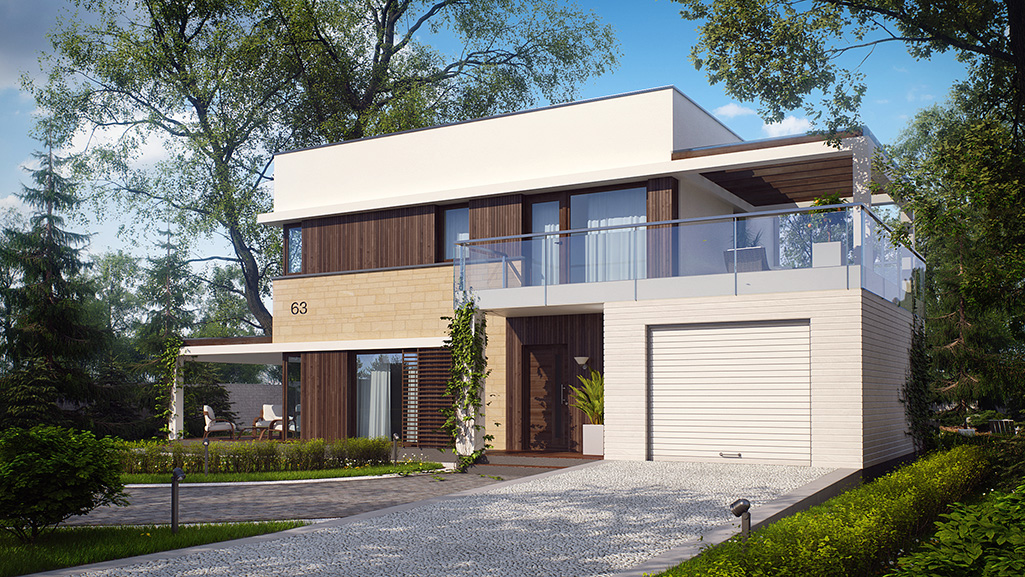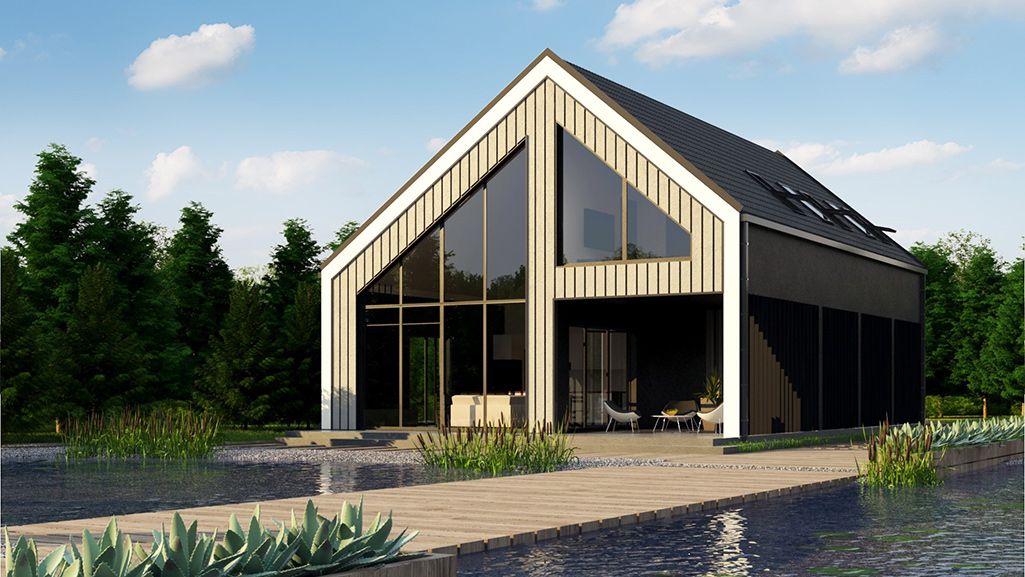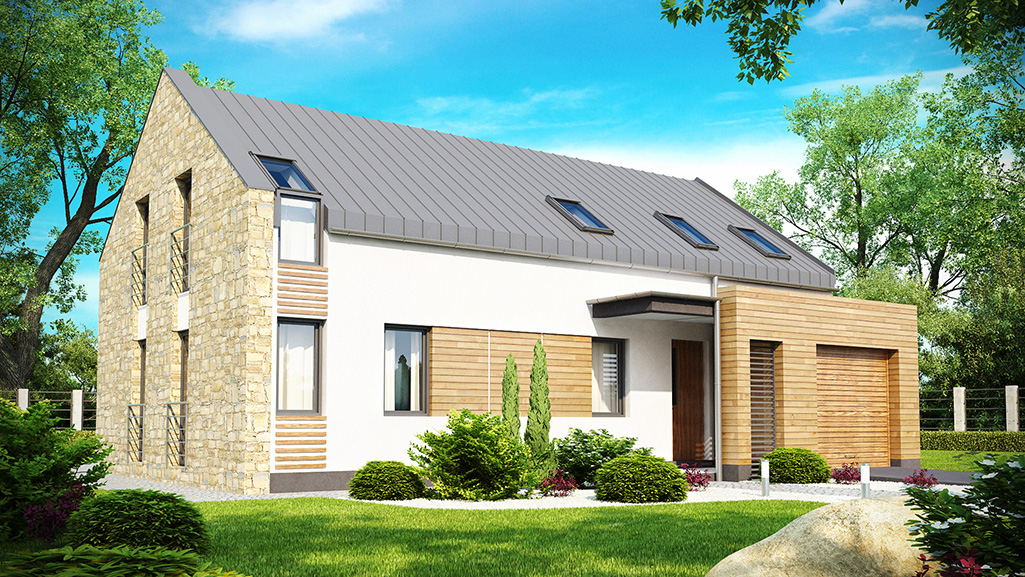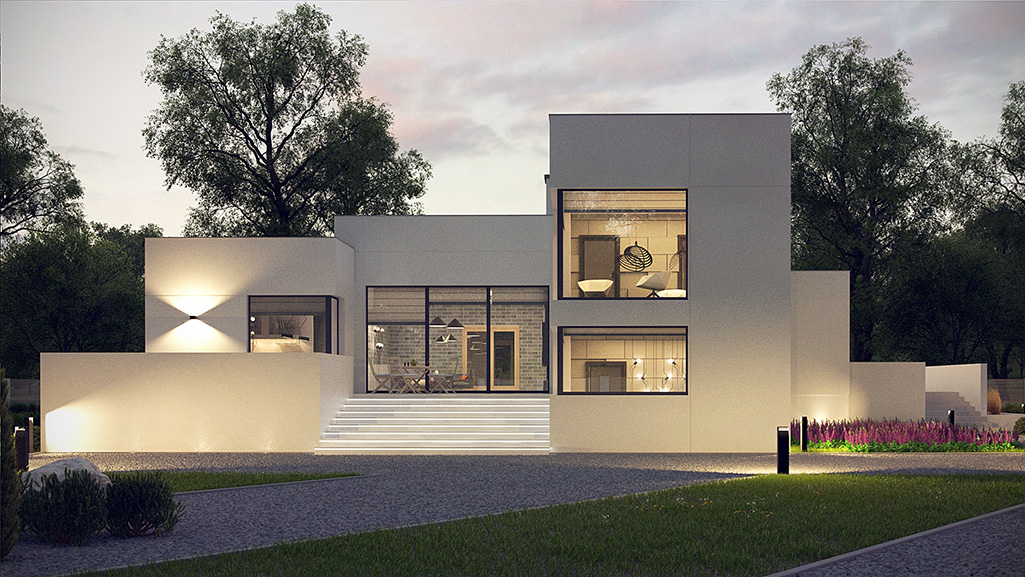 House kit we manufacture
We use German and Scandinavian approaches to building prefab houses.
The German approach includes plaster facades, with the Scandinavian approach we use wood on the facades.
Below you can see visualizations of sections of the main load-bearing elements.
Exterior walls with excellent U value (0.1-0.2 W/C*m2 depending on your requests)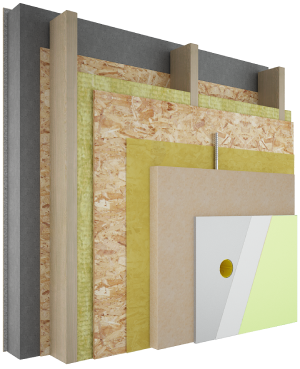 Exterior walls with excellent U value (0.1-0.2 W/C*m2 depending on your requests)
Interior walls with excellent sound absorption
Intermediate floors with excellent sound absorption
Roofs with excellent U value (0.1-0.2 W/C*m2 depending on your requests)
pitched roof
flat roofs
trusses
Why our price is lower than EU prices
The main reason - avarage salary in Ukraine is the lowest in Europe while workforce is pretty qualified.
Timber for wood frame in Ukraine costs less than in EU.
Other materials also costs less than in EU.
Passive house approach in designing
and manufacturing of our houses
The designers we work with are certified by Passive House Institute from Darmstadt; they will design your new prefab house using rules and approach of Passive house designing. Thus, you with the improved indoor climate (temperature, CO2, humidity) as well as dramatically decreased monthly bills for the heating and air conditioning vs traditional houses.
Our companyis the first one in cottage building industry, who obtain in Ukraine Passive housedesigning certificate.
Your benefits:
Competitive price. It's your net profit

Due to differences in economics, we can propose to you a lower price with the european quality of construction.

Also we provide fixed and transparent prices, which are not changeable by us after the outlay is confirmed by you.

High quality materials and high quality manufacturing

It guarantees long term service life of all constructions. Basically only world known certified materials are used. However we can use materials whatever you propose.

Constant monitoring of all manufacturing processes are provided. You can visit our factory while producing the constructions of your buildings.

Guarantee of 10 years for all constructions, manufactured by us

Guarantee terms are put in the contract. However houses are built of our constructions have 100 year service life, thanks for good designing, best quality materials and professional manufacturing.
More than 12 years of experience in prefab house technology in Ukraine and Europe give us every year of more satisfied clients and no one reclamation. We can provide a wide range of high quality energy efficient prefab houses constructions with attractive stable prices.
How to cooperate with us?
First acquaintance - you send an architectural project and wishes for the house
Commercial offer - we prepare a basic offer for you. If necessary, we finalize the offer according to your wishes.
Signing of the contract and development of a working project (adaptation of working architectural drawings, development of production and installation drawings).
Production of a house kit on our part and preparation of the site and foundation on your part.
Delivery of a house kit.
Installation of walls, installation of a roof, finishing of a facade.
Contacts
Feel free to contact us for more details:
Mykola Kudinenko, director
About Us
✔ We produce energy efficient prefabricated buildings for any purpose (from houses and cottages to kindergartens, schools, health care facilities and other civilian buildings).
✔ We have more than 10 years of successful construction of houses in Ukraine and Europe, our own production, a professional staff of designers and construction manufacturers. Own production located in the Kyiv region gives us the chance to make any designs for buildings.
✔ Also small module timber frame houses are produced (with internal and external finishing).
✔ We provide prefabricated buildings of european quality at ukrainian prices. We use european technologies, world-famous certified materials, highly qualified specialists.
✔ We build energy-efficient houses according to the rules of the passive house, established by the Passive House Institute in Darmstadt, as soon as we have accredited our specialists there.
✔ So we are looking for partners who are interested in building of prefab buildings in your country with our prefab house kits.
Company details: Limited Liability Company 'Profibudcomplect' // Registered office: 02000, Kyiv, Prospect Grigorenka, 38-А, apt. 157 // EDRPOU (National State Registry of Ukrainian Enterprises and Organizations) 38657557 // Acc. UA343510050000026001610250000 // Bank: PAO "UkrSibbank" Kharkiv // MFO code (sort code) 351005